Summary
When receiving a new Digital Sign Client as an APK file and need to upgrade/Install the app on the Glorystar device.
This article explains how to update/install an APK file to a Glorystar device.
Glorystar JARVIS device
1. Copy the APK file into a USB disk
2. Plug the USB disk into the Glorystar JARVIS device
3. From the StarOS Application tab EXIT and you will be redirect to the Android desktop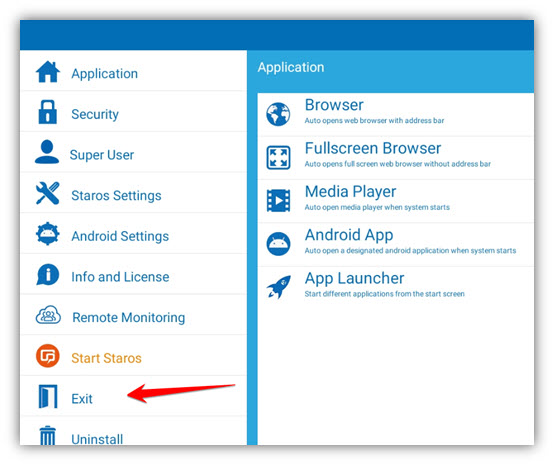 4. Find and launch the ApkInstaller app and tap Install

5. Navigate to USB Memory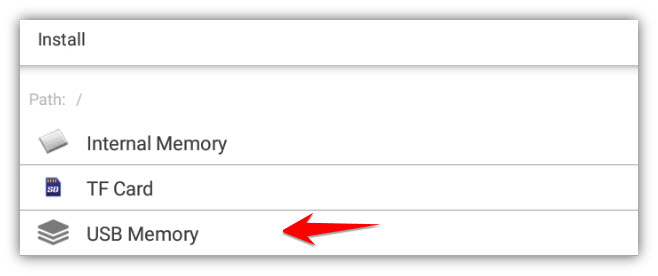 6. Tap on com.addonproducts.dssclient.apk on the right side of the screen
7. Follow the installation interface until it has finished copying all the files
8. After installation has been successfully done, please press the HOME key on the navigation bar (the round circle), that will return the system to the Glorystar desktop.
Properties
Applies to: DSS Client
Reference: TFS #185019
Knowledge base ID: 0248
Last updated: Dec 20, 2018