How to apply the license
If you already receive a license file (EC.lic) from AOP, copy this file to the installation folder of the application (by default: C:\Program Files\Add-On Products\Exchange Central).
Otherwise, you can contact Add-On Products to have the application licensed. Proceed to the next section for more details.
How to have the application licensed
After installation, you are presented with the following window when you launch the application: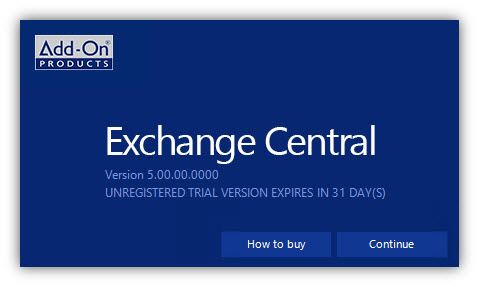 Click [How to buy], and a new window shows up: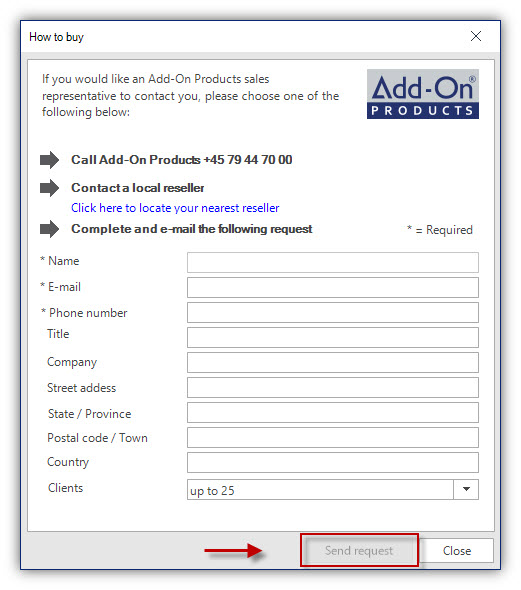 Fill in necessary information and click [Send request], you will later be contacted by AOP to process your license purchase.
Note: If any issues arise, please contact AOP Support for assistance.
Properties
Applies to: EC 5.0
Reference: TFS #157964
Knowledge base ID: 0230 
Last updated: Jan 10, 2018