Summary
This is Resource Central login screen: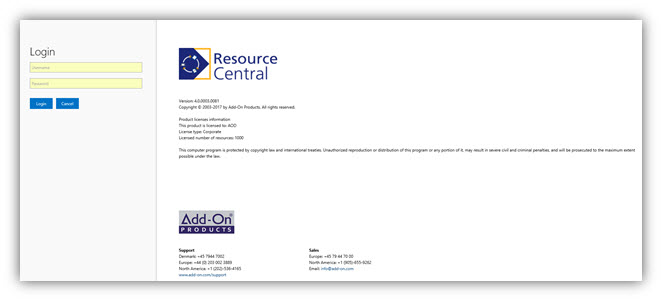 If you want, you can add support contact details to the space between disclaimer and AOP logo, like this: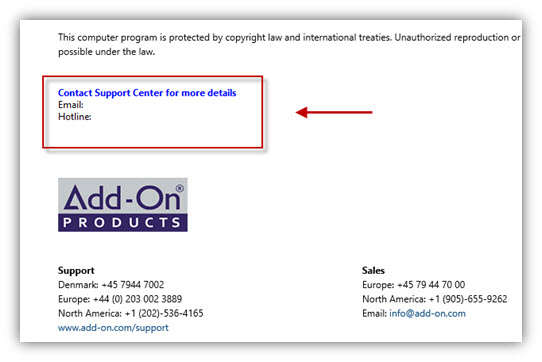 In order to do that, follow these steps:
1. Go to folder Partials. By default, you can reach it using the following path: C:\inetpub\wwwroot\ResourceCentral\Mvc\Admin\Views\Login\Partials
2. In that folder, open the file SupportContactInfo.html (with notepad), you can see the following content:
3. Use HTML tags to create content of the text by entering it into the body tag.
For example, with the text mentioned in the sample login screen, it will look like this: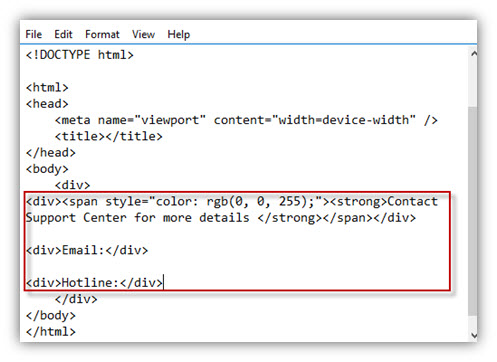 Save the file to finish.
Properties
Applies to: RC 4.0 SR2
Reference: TFS #139096
Knowledge base ID: 0222
Last updated: Sep 28, 2017