Symptom
When you click on any report, the following error shows up: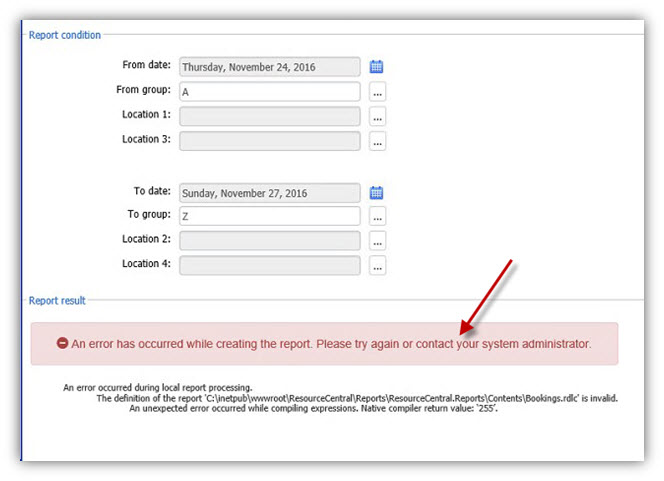 And when you click on [ResourceFinder] button, nothing is loaded and a blank page is displayed.
Cause
The Microsoft update KB3083185 causes errors in some functions used by ResourceFinder and reports of Resource Central.
Resolution
Remove the Microsoft update KB3083185 by following these steps:
Go to Control Panel → Programs and Features, select 'View installed updates'.

Select KB3083185, right lick and select [Uninstall].
More information about actual content of the Microsoft update and consequences of deleting it, can be found by following the link Microsoft update KB3083185.
Properties
Applies to: RC 3.8+
Reference: TFS #99628
Knowledge base ID: 0211
Last updated: November 30, 2016