Symptom
This issue can be seen if you follow these steps:
1. Create a new signature with any content that you want
2. For the first text, select any broken line style for the text in Underline Style dropdown list: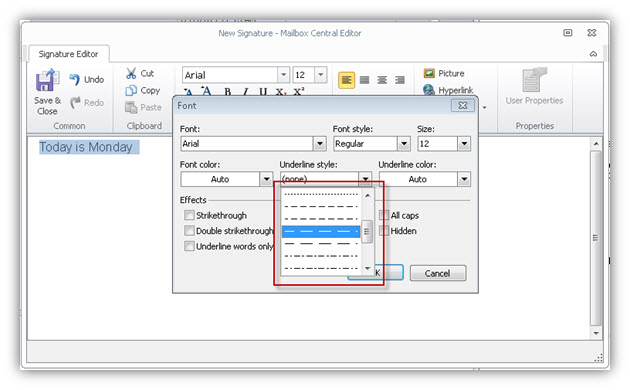 3. For the second text, select "Double strikethrough" effect.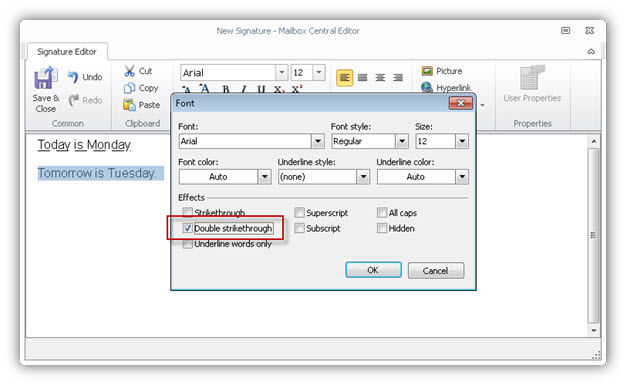 4. Now, look at the result in MC Editor, they are correctly displayed:

5. But in Outlook Web Access (OWA), they are incorrectly displayed: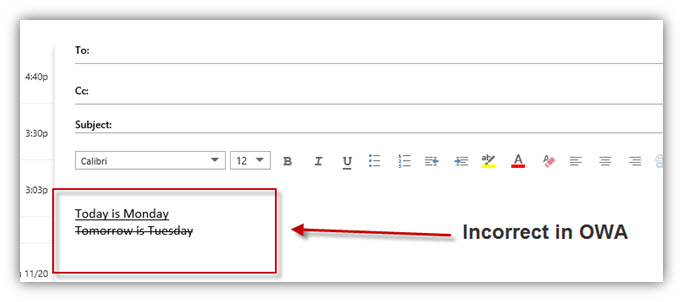 Cause
OWA does not support these styles and effect.
Properties
Applies to: MC 3.01.00.0020+
Reference: TFS #17672
Knowledge base ID: 0125
Last updated: Feb 24, 2016