The following will provide a short introduction to some of the new functionalities in Resource Central.
More information can be found in the different user guides for Resource Central.
Interactive floor plans
The organizer can now in Resource Finder find available rooms based on visual floorplans for each location.

By navigating through the location tree in ResourceFinder using icons, images and floor plans, the user
can find specific rooms.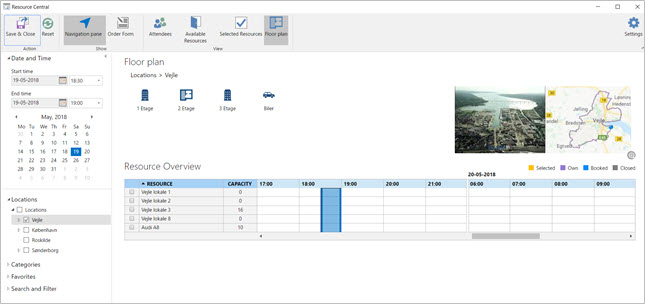 Configuration
The floor plan is turned on by creating the parameter 'ResourceFinder.FloorPlan' and setting its value to 1.
Right click on the location and select 'Properties'.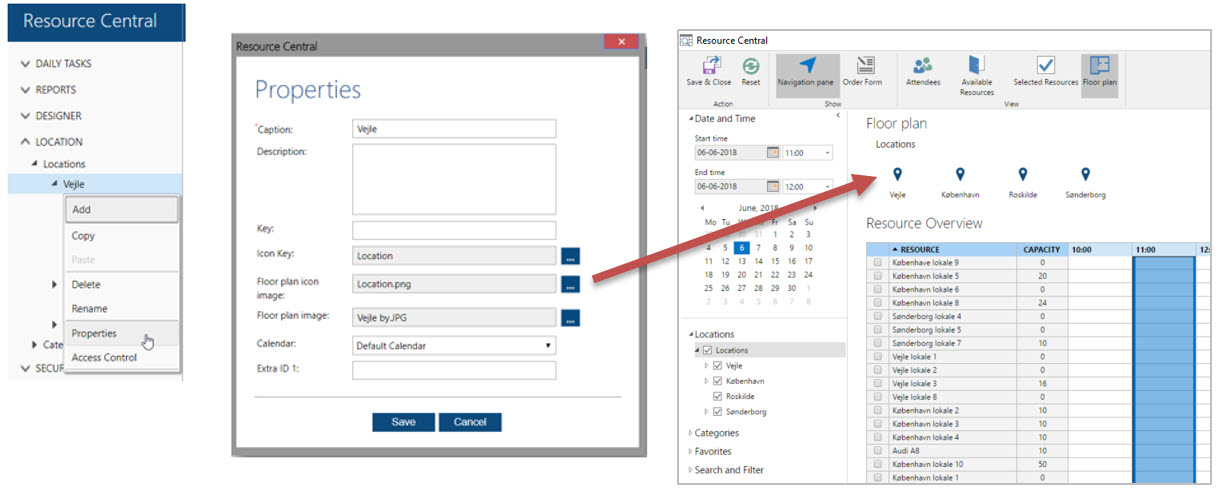 The 'Floor plan icon' is displayed on the level 'above' the location level.
The 'Floor plan image' is displayed on the right side of ResourceFinder, when the level is selected.
The floor plan image can be floor plan or an image of a specific location or building.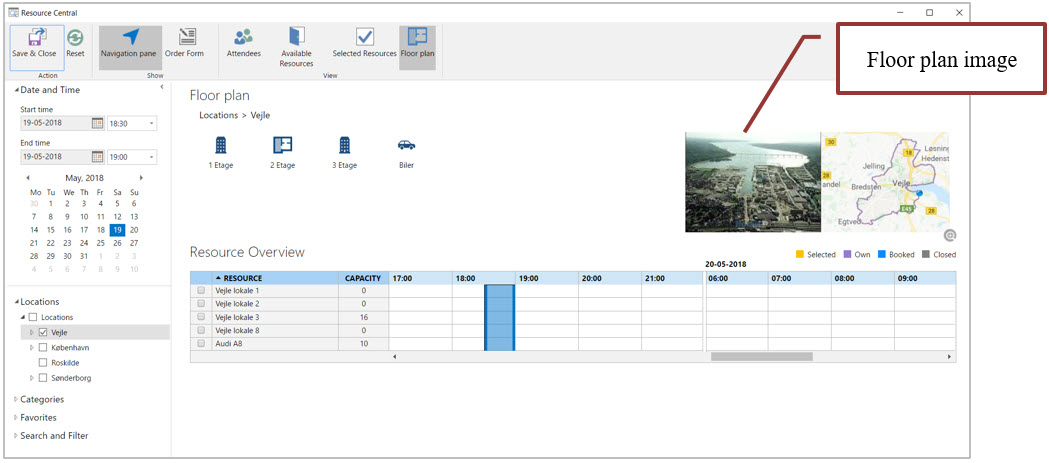 Making the 'floor plan image' interactive
The 'floor plan image' can be made interactive, so it displays the availability of the rooms in ResourceFinder.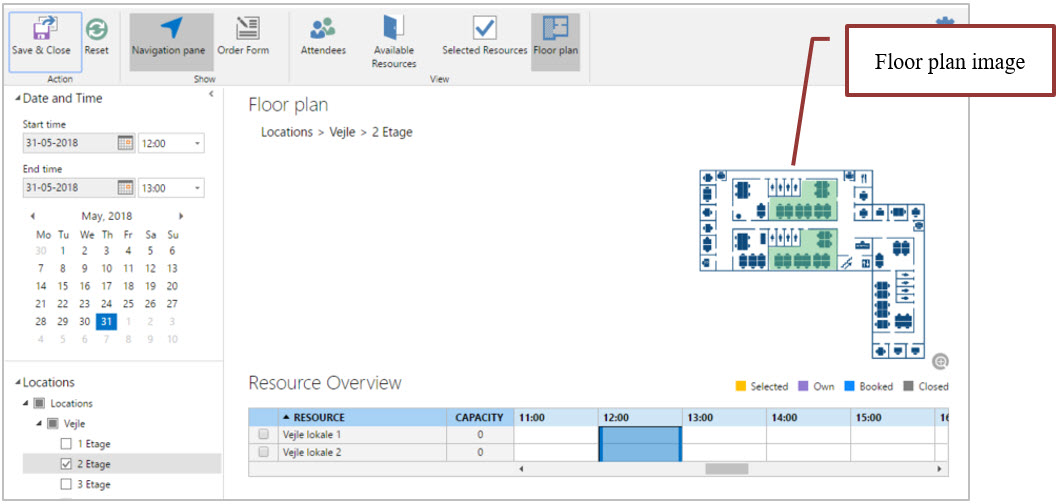 To set up the interactivity in Resource Central you must go to the location and click on 'Floor Plan Configuration'

In this screen you will find a list of available rooms for that location and tools, to mark up each room.

You can use floor plans that are very detailed or you can draw one up in PowerPoint or any graphic tool of your choosing.
'My visitors' in My Meetings
In a previous release we introduced the possibility to register visitor through My Meetings.
If you are not using the visitor functionality in Resource Central, it is now possible to turn the 'My visitors' button off in My Meetings.
This is done by setting the parameter 'MyMeeting.MyVisitors.Enable' to 0.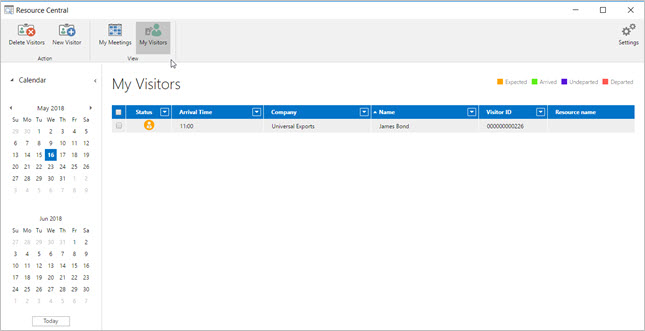 Standard icons for forms
A list of standard icons has been added for you to use in the 'Forms' editor. The icons have the same 'look and feel' as Resource Central and ResourceFinder.