New design
The RC 4.0 does not come with a lot of new features. The main change is the new design. The design is modern and will make Resource Central have the look and feel of Office 2016.

Orders and Messages
The menu points 'Orders' and 'Messages' are merged into one, called 'Orders'.
In the previous versions, you would see one line per serving in 'Orders' and one line per meeting in 'Messages'. In RC 4.0 you can change between the two views, by using a drop down list.

You can get a quick view of the order, by expanding it, and if you open it, you can manage all servings in the meeting.
Sorting, filtering and resizing columns
In RC 4.0 you can sort the columns by clicking on the title and you can resize the columns to fit the size of your data. It is also possible to add filters to the columns, making it easier to work with large amounts of data.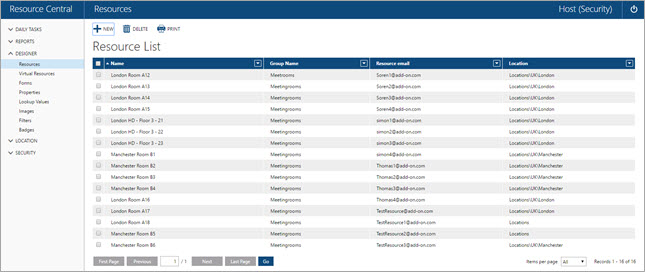 Finally you can configure how many lines you want to have displayed on each page.
The sorting, column sizes and items per page are stored, so that you will have the same setup, next time you log in to Resource Central.